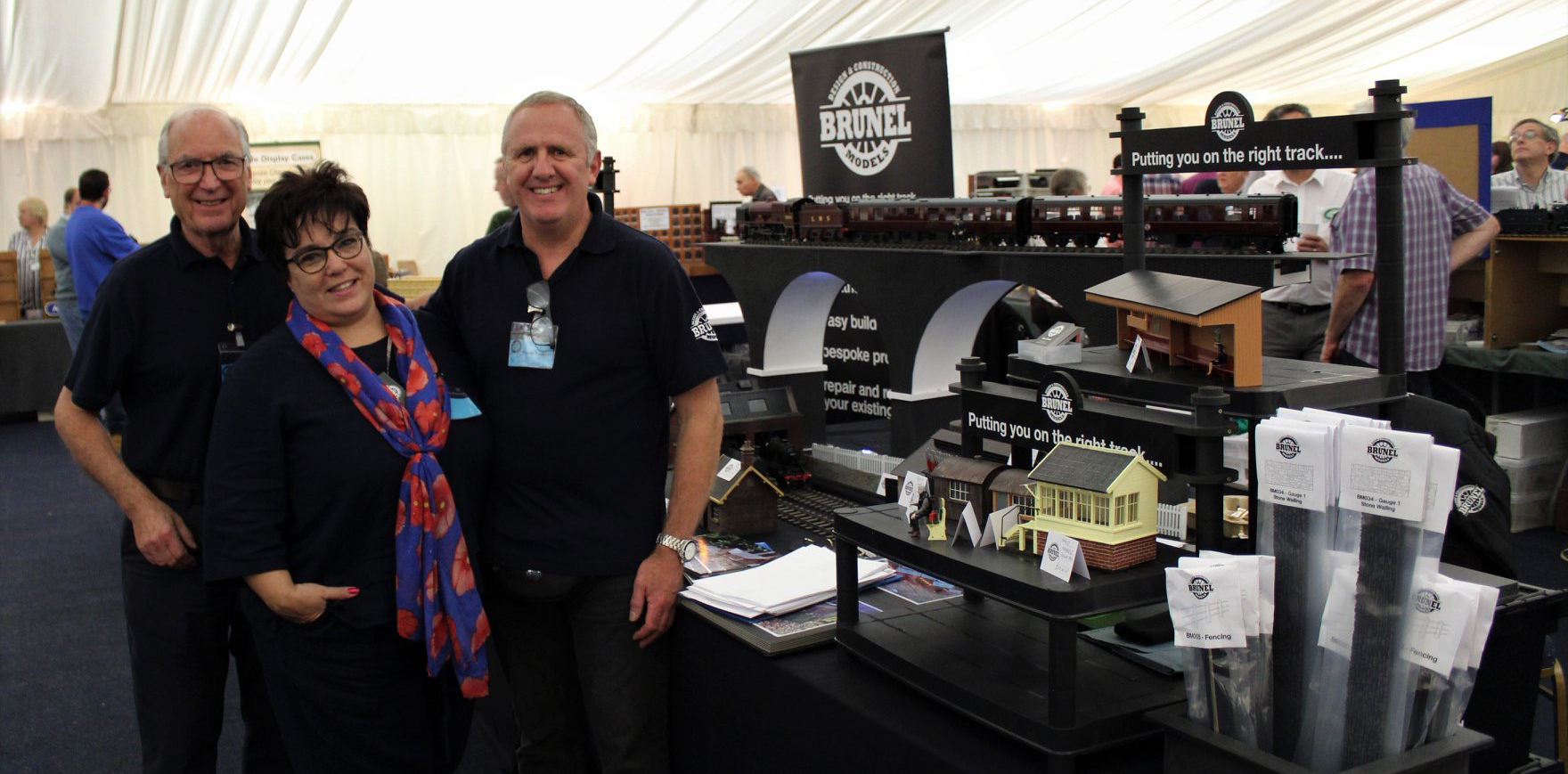 Brunel Models does not aim to compete with existing fixed scale model kits available, but offer a bespoke service to design and build models in any scale. If you are a beginner and are not confident in making your own models we can bridge the gap and make your layout look realistic and professional.  If you are an experienced club member and have a new or existing layout which needs buildings and infrastructure but don't have the time to build your own models we can help.
Simon is an experienced graphic designer and model maker with over twenty year's experience in the industry. His attention to detail and skill set provides a unique service which can be adapted to suit virtually any project. After designing and making a viaduct for The Westfield Light Railway outdoor layout it soon became apparent that his model making skills would be a great asset for all aspects of model making, and so Brunel Models was born in 2015.
Alison is Simon's wife. As well as the day to day running of the office she specialises in promoting Brunel models on several social media platforms including Facebook and Instagram. When Alison is not in the office she in the workshop helping Simon to paint and detail the models.
Andrew has been a key partner in developing the business. He has many contacts with both model makers and clubs members across the country so with his sales knowledge and with Simon's model making skills this offers a professional and forward thinking team.
Why not contact us to discuss your latest project?

We have our own 'outdoor showroom' which is an on-going project. Should you wish to visit and see our models in situ, we would be very pleased to welcome you. The layout is open by appointment and located in Long Eaton, just two miles from Junction 25 on the M1.
Please contact us to make an appointment.